Everyone Will Wonder How You've Gained So Much Market Share.
(And Why They Can't Catch Up.)
It stands for Search Engine Optimization. Put simply, SEO is the art of reverse engineering the Google algorithm for competitive advantage. And we've been helping our clients do it since 2001. The numbers don't lie. Here are the results from just one of our many successful engagements.
Before Hennessey
After Hennessey
2,000
Annual Organic Traffic

850
Ranking Keywords

$41,200
Organic Site Value

64,900
Annual Organic Traffic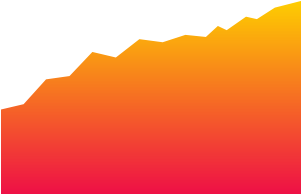 47,500
Ranking Keywords
$747,000
Organic Site Value
You want an agency that cuts the B.S. and finally gets you results.

A team that speaks Google fluently and translates what's going on so you're always in the loop.
That's why we exist and why we hold nothing back. You'll know from the first call that we're not all talk.
Meet The Team

»
If we're not meeting or exceeding your expectations, we deserve to be
FIRED.
And with month-to-month contracts, leaving us is easy.
But we're willing to bet you'll stay with us for a long time.
When your ROI becomes predictable, this whole search-and-hire process becomes a thing of the past.
How To Get Started

»
Full-Service,
Not Full-Of-It.
Get a team of experts working in unity with consolidated updates
whenever you need them.
Get a team of experts working in unity with consolidated updates whenever you need them.
Search Engine Optimization
Show up on the first page of Google for competitive keywords, get more traffic, and watch your business grow.
Website Development
Get a fast, responsive website that search engines and users will love.
Web Design
Impress your visitors with a stunning, modern website that converts traffic into leads.
Pay-Per-Click Advertising
Drive clicks that convert with ads that combine data, strategy, and creativity.
Conversion Rate Optimization
Convert more traffic into leads with on-site persuasion tactics perfected by continuous testing.
AT HENNESSEY DIGITAL
WE PUT NUMBERS
ON THE BOARD.
"Our leads went up 37% last month"
– Rose M.
"During this crazy time, I'm happy to report that I just signed on 3 new cases that found us through Google and everything that you guys are doing."
– David B.
"I'm still boggling at that 44% increase [in Google Search Impressions]. That's amazing."
– Tom M.
"I see everything that you guys are doing and I have definitely noticed the increase in organic traffic on our end. It's fantastic! I really appreciate you guys; as soon as we ask for something it gets done. These rankings are all due to the stuff you guys are doing."
– Grace M.
"I just wanted to let you know that every aspect of your company and team has been amazing so far. Your team's presentation and explanations of everything going on is so concise and understandable, I look forward to every meeting with them."
– Michael S.
...
Relentless with
Your Results.
Unrelenting with our level of service.
Your business is earned month after month.
Minimum engagement terms? Pfffft.You'll stay for the results, not because a contract says so.
Candid, transparent, blunt answers.
You'll never get the runaround from us. We tell it like it is and hold ourselves accountable.
Data-driven strategy that doesn't guess or gamble.
You get comprehensive strategies that work consistently, even as algorithms change.
Your own site under your own control.
Drop the shackles of restrictive platforms and never look back, whether you stay with us or not.
Become SEO-savvy through osmosis.
We explain everything we do, giving you the free SEO education you never expected.
Clear, consistent communication.
You're kept up to speed with monthly video calls and updates whenever you need them.
Compete, Win, And Dominate
In Cutthroat Spaces
"The legal industry is the most dog-eat-dog place on Google. We started there, thrived there, and grew there on reputation alone.
Today, some of the biggest law firms in the country trust us to keep their lights on.
And it's because we take our clients' success personally.
I really mean that. If you're not getting results, I will personally make it my mission to see you win.
We don't kid when we say we're ROI-obsessed."
- Jason Hennessey, Founder & CEO
Still Tied Up With Another Agency?
We make the switch fast and painless.
"I have no idea how this transition is supposed to work."
We'll do an onboarding call with you, going over the process and detailing what we need to start.
"What if my site is locked to their platform or I can't get my credentials?"
We'll rebuild the site with all of your existing content. You'll be up again in no time!
"Will I lose any of my legacy SEO value by switching?"
Nope: in fact, after we re-engineer your site and fix the technical blockers, most clients see a 28-50% lift.
If you've made it this far down the page,
welcome to the Hennessey family.
Our team of award-winning SEOs (and all-around awesome people)
are ready to begin the SEO conversation for your website.